2015-2016 Grant Winners
With support from the the US Department of State's Alumni Engagement Innovation Fund (AEIF), three young people emerged winners of the 2015 SmarterPrize Challenge – a business grant competition for school leavers with prizes up to N225,000 ($1,125) for their business ideas.
First Prize Winner
Joseph Chukwuebuka Onuegbu – CEO, Cedar Furniture and Paintings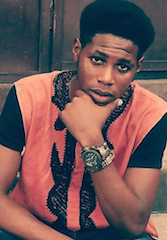 Joseph, 19 years old, is a young entrepreneur from Obowo Local Government Area of Imo State. He is a secondary school graduate from the West African People's Institute (WAPI) and is aiming to become a Wood Production engineer by profession.
His passion for furniture making and room furnishing led him to start the Cedar Furniture and Paintings company in 2011. They provide quality wood products and nice interior paintings.
As the first prize winner, Joseph receives N100,000 ($500) and additional funds from Sparks Shopz to expand his business and create more jobs.
Second Prize Winner
Benedicta Bassey Ene – Founder, DIC's Poultry Farm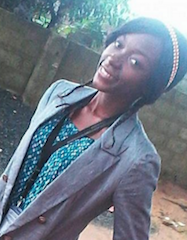 Benedicta, 22 years is a young, smart woman from Akpabuyo Local Government Area of Cross River State. She is strong willed, smart and always wants to get things done the right way. With the SmarterPrize grant, Benedicta plans to venture into the poultry business to raise healthy chickens, provide manure and other farm services to poultry owners around her locality.
As the second prize winner, Benedicta receives N75,000 ($375) and additional funds from Sparks Shopz to start her business venture.
Third Prize Winner
Praisel Richard Ekpenyong – CEO, iCreate Wears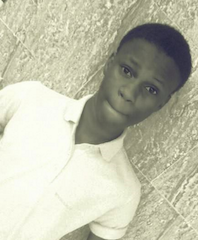 Praisel, 17 years, is a hardworking, creative and zestful young man from Bakassi Local Government Area of Cross River State. He is very skilled and willing to learn new things. With the SmarterPrize grant, Praisel plans to start a a fashion outfit called, iCreate Wears, to provide branded clothing, beaded bracelets and hand-bands.
As the third prize winner, Praisel receives N50,000 ($250) and additional funds from Sparks Shopz to implement his business idea.
2013-2014 Grant Winner
Solomon Ikpeme – Founder, House of Taby (HOT)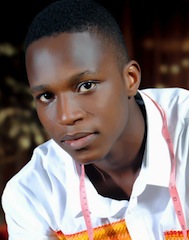 Solomon's idea is HOT! His business idea, House of Taby (HOT) was born from a hunger to revitalize the use of our cultural/cultural material in our daily outfit. He collects and uses pieces of a particular fabric called 'Ankara', to make fashionable designs – ranging but not limited to dresses, books, jewelry, shoes, bags, and gadget covers etc.
He also deals with all kinds of beaded jewelry. Hats of all kinds are also in his ranges. He also intends to provide event management services like planning and decoration.
With support from the British Council Global Changemakers, Solomon emerged winner of the Smart Business Competition in 2013, receiving N50,000 ($315) to launch his business.
2011-2012 Grant Winner
Edidiong Akpan
YLEAD 2011 went beyond the training program to provide mentoring and also place the participants on internship programs to learn various skills. With support and sponsorship from the Michelle Obama's Young African Women Leader's Forum Small Grants, YLEAD was a full package. Following the training, was the business hunt show where graduating students presented their creative business ideas. Edidiong Akpan emerged winner of the grand prize of ₦50,000 ($315) to start up his Crayfish retail business.