Press Release
On December 12, 2015, three young people with brilliant business ideas emerged winners of the 2015 SmarterPrize Business Grant competition. The annual competition is aimed at fostering self-actualization, positive engagement and creation of economic opportunities for young school leavers to exhibit their entrepreneurial potentials, talents and creativity. The 2015 edition of the competition was made possible through a grant from the US Department of State's Alumni Engagement Innovation Fund (AEIF) and other local business especially Sparks Shopz.
SmarterPrize is the first of it's kind – a unique entrepreneurship competition targeting young secondary school graduates between the ages of 15 and 24 years who are out of school and a waiting admission into the university. Speaking on the choice of this youth category, the Executive Director of iKapture Networks; Grace Ihejiamaizu said;
''Nigeria is blessed with intelligent, and highly resourceful young people who make up about a % of the over 180 million Nigerian population, yet the rate of unemployment in the country, unfortunately is on the rise especially among youth and secondary school graduates makeup a substantial percentage of this plumber. SMARTERPRIZE is our contribution to stem the tide of   this challenge by exposing this category of youths to the skills and values of entrepreneurship, engaging them to identify societal challenges turning them into profitable ventures.''
The competition was organized in three (3) stages. The first stage was the call for both online and offline applications in October 2015. Out of about 50 applications received, a total of 30 applicants were invited for the semi- final round in November, 2015. This included a brief idea pitch, business and financial management training for all applicants. To advance to the third stage of the competition, 10 of the best ideas were selected for the Final round event on 12 December, 2015. The finalists presented their ideas in front of a panel of judges and an audience comprising of iKapture's YouthLEAD participants, alumni, partners, family and friends.
Application for this year's competition was limited to young people in Calabar, Cross River State. This was to allow for ease of business monitoring, mentoring and such benefits as the provision of a working space for a period of 6 months by the Network.
Meet the Winners
The winners are young school leavers below 24 years. They are entitled to a start-up grant, business mentoring and work space for 6 months. The first prize winner gets a grant of N100,000, second prize winner, N75000, and the third prize winner gets N50000 in prize money for their ideas.
The winners are:
Name: Joseph Chukwuebuka Onuegbu
Business Idea: Cedar Furniture and Paintings – an existing furniture making, painiting and room furnishing business that provides finely finished wood products for homes, schools and offices.
Age: 19 years
Prize: As the first prize winner, Joseph receives N100,000 ($500) and additional funds from Sparks Shopz to expand his business and create more jobs.

Name: Benedicta Bassey Ene
Business Idea: DIC's Poultry Farm – a poultry business to raise healthy chickens, provide manure and other farm services to poultry owners.
Age: 22 years
Prize: As the second prize winner, Benedicta receives N75,000 ($375) and additional funds from Sparks Shopz to start her business venture.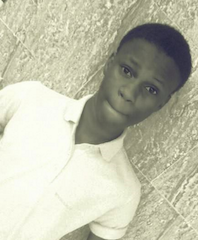 Name: Praisel Richard Ekpenyong
Business Idea: iCreate Wears – a fashion outfit that provides branded clothing, beaded bracelets and hand-bands.
Age: 17 years
Prize: As the third prize winner, Praisel receives N50,000 ($250) and additional funds from Sparks Shopz to implement his business idea.
Speaking on behalf of the winners; the 1st prize winner, Chukwuebuka Onuegbu appreciated the organizers of the competition promising to judiciously utilize all resources accrued to them to build productive enterprises and also create jobs to also contribute to solving the menace of unemployment.
The 2016 edition of the competition is slated to hold in November 2016. For updates, partnership, sponsorship and more information on the YouthLEAD program and other initiatives of iKapture Networks, please visit www.ikapturenetworks.org or call +2348134624760 or send us an email at [email protected].