iKapture Networks was formally launched on the 2nd of April,2014 at De Choice Fast Foods, beside the Cultural Centre in Calabar. The event tagged "Capture the Future" was organized mainly to officially kick-start the organization's activities, reach out to young people and to introduce iKapture Networks to her host community and her target population which are the out of secondary school and pre-university youth. In attendance were 67 of these youth excluding the guest speakers, the volunteers and the organizers of the program.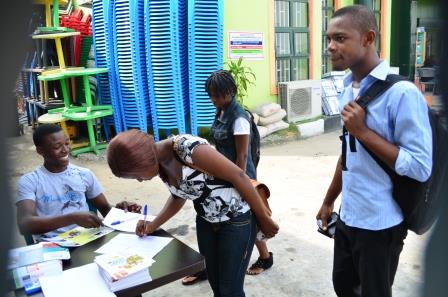 This colorful event was organized in collaboration with the American Corner, Calabar and it began at 10.00am. After the preliminary sessions of the opening prayers and introduction of the guest speakers, the first session featured an exposition on the topic "Leadership and Career Tips'' by Mr. Jonah Benson.
The first session encouraged the participants to conduct a SWOT;(Strength, Weakness, Opportunity and Threat)  analysis on themselves to identify their weak areas and to maximize their existing opportunities.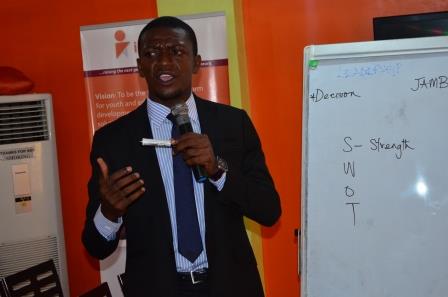 The second speaker was Pastor Akomaye Ugar. He took the keynote address and spoke on the theme ''Capture Your Future". He exposed several ways and steps to getting to one's desired future which included having a mentor, buying and reading good books, listening to tapes, CDs, choosing the right association amongst others.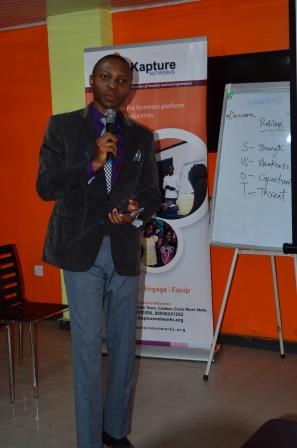 The third speaker was Mrs. Ann Mesembe, the representative of the American Corner. She spoke on the topic Career Choice and Tips. She also exposed the participants to the present scholarship opportunity for SSCE holders organized by the United States Student Achievers Program (USAP).The criteria for eligibility included being highly determined, hardworking, having a strong academic record as well as 7As in the 2013 WAEC examinations.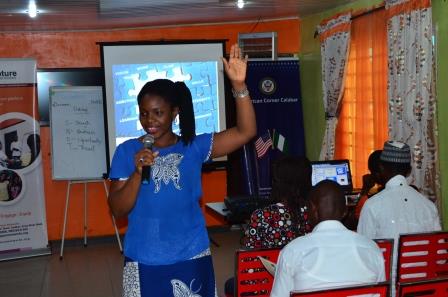 A session was also used to inform the participants about iKapture Networks, her programs, activities and her vision for young people which is to be the foremost provider of educational solutions to the youth and educational challenges in the environs.
In between these sessions were three competitions; the reading, writing and spelling competitions.
The participants of these competitions volunteered for each section. The reading competition entailed the participants reading selected passages and they were judged on their clarity, fluency and accuracy. The writing competition entailed writing an essay on iKapture and her activities. The spelling competition was the most appreciated event, ten volunteers came up to spell different words and anyone who failed was asked to leave until there was one winner standing.
At the end of the sessions, prizes were given to the winners of each session including five people who were punctual for the event, to encourage their attitude. Freebies like recharge cards were given to the fastest fingers and several other souvenirs,
An analysis of the evaluation forms showed that the program was satisfactory and beneficial to the recipients. Resolutions were made by all the participants to work tirelessly towards their desired future. They all indicated interests in being part of iKapture's subsequent events and programs.